Boriska : Indigo Boy from Mars

Moscow, Russia
October 2007

download .mov (QuickTime)
download .wmv (Windows Media)
PC users: clicking streams the video.
To download, right-click and then
select Save As.

download .mp3 audio

stream (Google video)
stream (YouTube video)
transcript

click here
click here
| | |
| --- | --- |
| | |
Boris Kipriyanovich is an Indigo Child, probably the most famous in Russia. Boriska, or 'little Boris', was featured in Pravda here and here, after Gennady Belimov, a university professor in the Volgograd region of Russia, witnessed Boriska, then aged just seven, astound an adult audience during a camping trip in which he held them spellbound for an hour and a half as he recounted tales of past lives on Mars and Lemuria, and warned of catastrophes due to affect the Earth in 2009 and 2013. Belimov had the presence of mind to record Boriska's monologue, and within a short time word was spreading within Russia about what this diminutive prophet had to say, especially once the story was picked by Moscow's premier newspaper.
Word gradually filtered to the west via a Pravda article that made it on to the internet. Meanwhile, there had been a short piece about him in Nexus Magazine which had stirred up a huge amount of interest.
On the trail of our documentary project on 2012, Project Camelot decided to travel to Russia to find Boriska and capture his testimony on camera. It seems we were the first westerners to have made the journey. On 8 October, we were privileged to interview him with his mother, Nadya, near Moscow where Nadya had brought him to attend a special school for gifted children. They live in a small one-roomed apartment. The father is absent. — Bill Ryan
_____________________________
We headed to pick up Boriska and his mother from Moscow… with the traffic it took over an hour. When we finally rolled up outside the high rise older apartment building where Boriska is staying they were nowhere in sight. We spent a few minutes in the parking lot when we noticed a gangly youngster peeking around the corners of the building at us… and ducking away when he saw me looking.
He wore a backwards red baseball cap and an impish expression I could see even at a distance. After a moment I realized this
must indeed be Boriska… and when his mother appeared she waved us over to meet him. He had run behind the partition and was apparently experiencing a bout of shyness… I quickly went around the corner and stuck my hand out with a smile… telling him in English everything would be ok. He took my hand and smiled sweetly. I knew we would be friends.
Later, during the interview, Boriska exhibited all the signs of a young boy becoming a teenager, reluctant to express more than was absolutely necessary… waving away the details as things he spoke about in his youth, now his mind was on other things. This life had taken a firm hold and no more did his eyes shine with the memories of his past life on Mars or even Lemuria.
In spite of this, his charm and impish personality shone through as he patiently waded through our pragmatic adult questions. His eyes roamed and his imagination searched for more stimulation than provided by this small room with little furniture, crammed with adults and cameras… He squirmed to escape to his video game where he played an Avatar, part cat and part superman… scaling walls and outwitting enemies at every turn.
He was bored with us!! But earnest and polite to a fault.. unusual for a boy of 11. He spoke about the wars that caused the end of the Martian civilization, how they tried to turn Jupiter into a 2nd sun… with what purpose is unclear. He was surprised in the most humble way, to learn that his professor friend, Vladislav Lugovenko, remembered well an incident where Boris tapped into a dangerous event that happened on his way home in the subway. When he arrived home, Boris asked him about the thugs who had approached and threatened him… when the professor had said nothing. "You are a telepath", I told him. "Not yet"… he modestly replied… with a small smile, wise beyond his years, careful and delicate.
When asked what he thought of the humans on this planet he sighed quietly then said he "did not like to speak bad about people".
The understatement said it all. What must he really be seeing through those wonderfully clear eyes? This is not so much an interview as an exploration of the place and time that this 11 year old boy finds himself in, with some surprise. He talks of the future waters coming to inundate Moscow, in 2009, matter-of-factly… Will he survive? Will his mother? He shrugs… survival is not so important, he seems to be saying. Life is what matters. Living in the moment… fully and completely awake.. this is what matters when you are an eternal being. — Kerry Lynn Cassidy
Click here and here for the two original Pravda articles about Boriska.
Click here for Gennady Belimov's marvelous article 'Indigo Boy from Mars', in English for the first time.
Click here for Boriska's astrological chart, prepared by Michael St Clair.
Click here for Dr Vladislav Lugovenko's article 'The Breathing of the Earth'.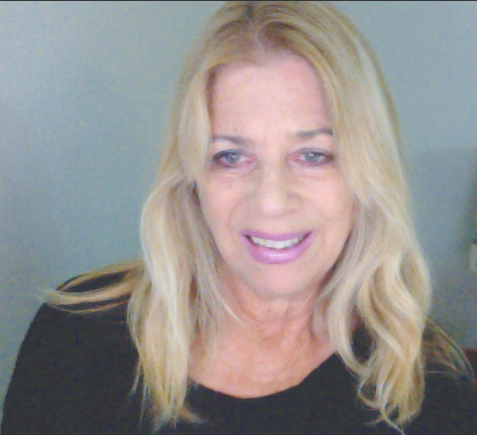 Kerry Cassidy is the CEO/ Founder of Project Camelot. Kerry is a documentary filmmaker/investigative journalist, author and well known host of Project Camelot TV broadcasting weekly live shows .  PROJECT CAMELOT  http://projectcamelot.tv aka projectcamelotportal.com  –  is a leader in the alternative media sector, with a Youtube channel (NOW ON OUR OWN PROJECT CAMELOT LIBRARY)  that has over 1000 video interviews over past 16 years, plus 5 years of radio show interviews and over 70 million unique viewers worldwide with over 312,000 subscribers at the time our youtube channel was removed by the Youtube censors. Kerry travels the world conducting interviews and documenting the testimony of whistleblowers with above top secret clearances as well as authors, researchers and experiencers covering conspiracies, the secret space program, black projects, ETs, kundalini and ascension and free energy. She speaks at conferences around the world and is considered one of the leaders of the disclosure movement. Kerry's book, "Rebel Gene: Secret Space and the Future of Humanity" documents her trip down the rabbit hole and years in Project Camelot. 5-STARS ON AMAZON! Due to censorship and demonetization by Youtube Project Camelot has now become a subscription based platform.  JOIN NOW BECOME A MEMBER
KERRY CASSIDY – PROJECT CAMELOT is now banned and deleted from the following platforms:  YOUTUBE, TWITTER, VIMEO, INSTAGRAM, LINKEDIN FOR TELLING THE TRUTH.  WATCH OUR VIDEOS HERE:
https://media.projectcamelotportal.com/
Over 900 free videos…
DISCLAIMER
Project Camelot does not necessarily agree with or endorse all of the views represented by those we interview or have on our radio shows, internet TV shows or other broadcasts and productions.What Camelot is about is the investigation into the mysteries that surround us. We are all, in a sense, investigators of our world. And while we, as individuals, may not agree with everything presented on our site, we fully support freedom of thought and speech as well as the Quest for truth.
JOIN ME ON TELEGRAM:  NEWS & UPDATES DAILY!

https://t.me/projectcamelotKerry

GET ACCESS TO ALL CAMELOT VIDEOS SINCE DEMONETIZATION ON YOUTUBE BACK IN MAY 2020…VIDEOS BANNED OR CONTROVERSIAL…SUPPORT OUR WORK!  SUBSCRIBE!
http://projectcamelotportal.com/membership-plans/
SEE OUR NEW PROJECT CAMELOT MEDIA LIBRARY AND WATCH OUR VIDEOS