APPEARANCES AND CONFERENCES
BASES CONFERENCE IRELAND
15-17th September
Kerry will be speaking at the Miles Johnston Bases Project Conference in Dublin Ireland September 15-17th!  To learn more and register go to :
thebasesproject.org/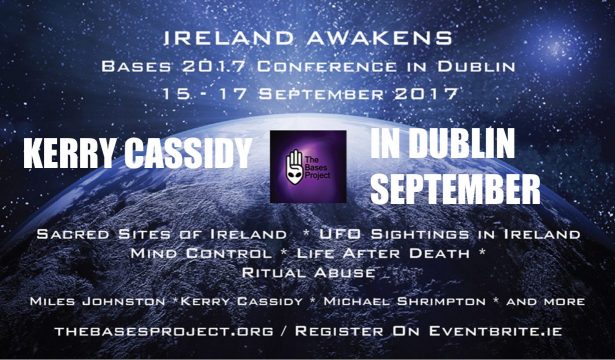 Due to health issues Maria Wheatley is not able to co-lead the 2 day tour of Ireland so we have decided to cancel our proposed tour and reschedule for the future.
Please accept our profound apologies.
ALL TICKET PRICES WILL BE REFUNDED TO PURCHASERS.
NOTE: KERRY will still be speaking at the BASES CONFERENCE IN DUBLIN ON SEPTEMBER 15-17TH.
Thank you.
Kerry Cassidy, Project Camelot
For more info about Maria Wheatley go here:  www.mariawheatley.com/